These amazing sprays help to positively change energy. They are all individually hand-made using flower essences, channelled water, crystal elixirs and essential oils. They can be sprayed around the body improving mood, inducing relaxation or uplifting the energy. They can also be used for protection and helping to repair the energy field.
Priced at just £8 each please visit https://www.etsy.com/uk/shop/SacredDivinitySprays?ref=seller-platform-mcnav for more information and to buy your perfect spray. I can also tailor-make one to your requirements.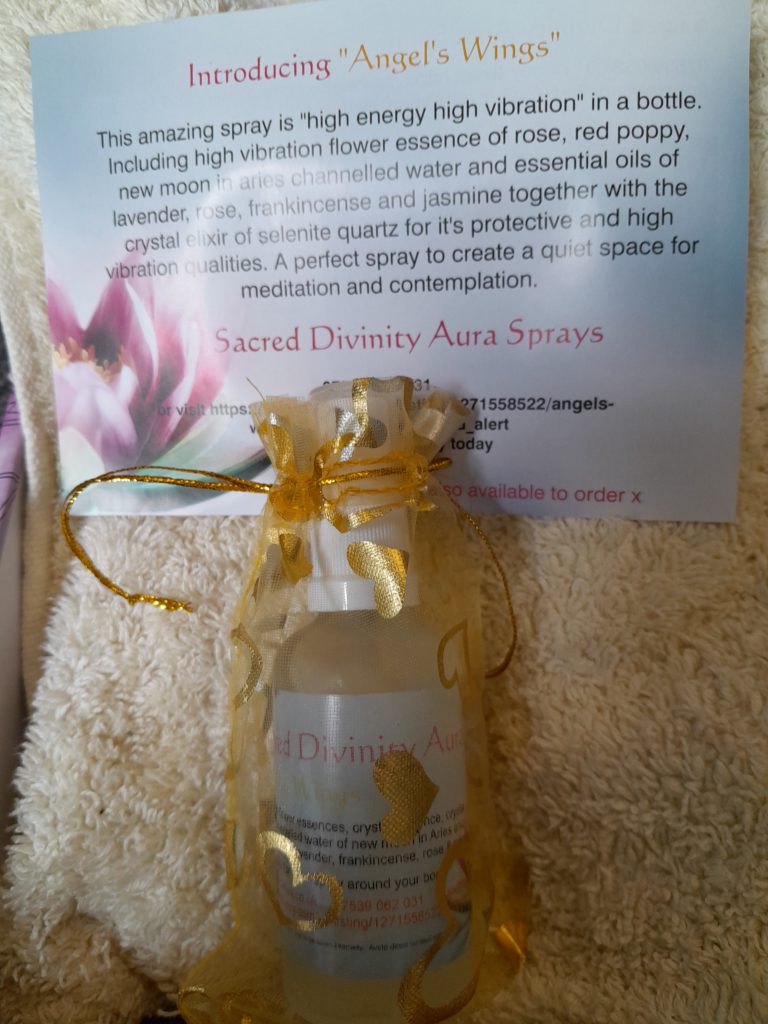 Introducing Angel's Wings the latest spray from Sacred Divinity Aura Sprays – the idea for this beautiful spray came to me during a very special healing session.
This amazing spray is "high energy, high vibration" in a bottle. Including high vibration flower essences of rose, red poppy, new moon in Aries channelled water and essential oils of lavender, rose, frankincense and jasmine together with the crystal elixir of selenite quartz for it's protective and high vibration qualities. A perfect spray to create a quiet space for meditation and contemplation.
Tel: 07539 062 031
or visit https://www.etsy.com/uk/listing/1271558522/angels-wings?ref=listing_published_alert
to purchase your Spray today
Calm Reflex is also looking for stockists to expand and help more people please email [email protected] for more information.